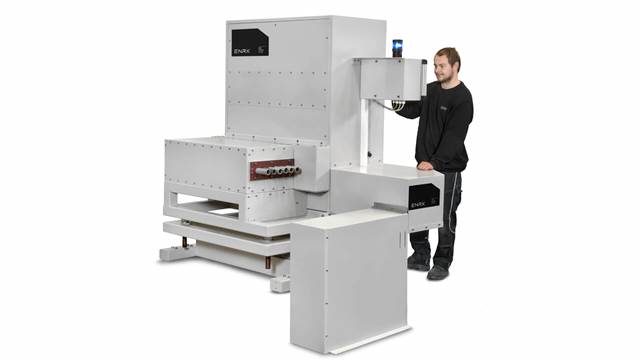 Induction heating system for wire and cable
Wire and cable manufacturers are dependent on top quality and high precision. ENRX is often their preferred supplier.
Introduction
The accuracy, control and efficiency of induction heating makes it ideal for many key tasks in the manufacture and processing of wire and cable products. Evolgy offers solutions for many applications from structural ferrous and non-ferrous wires, copper and aluminum cable and conductors to fiber optic production.
High uptime
High efficiency
Low maintenance costs
Learn about how and where the wire and cable systems can be used
Structural wire & cable: A customised solution for the heat treatment of spring wire.

Optical fibre manufacture: A wall mounted compact power source with flexible output.

Electrical cable: Optimised for cable heating of copper or aluminium conductors.