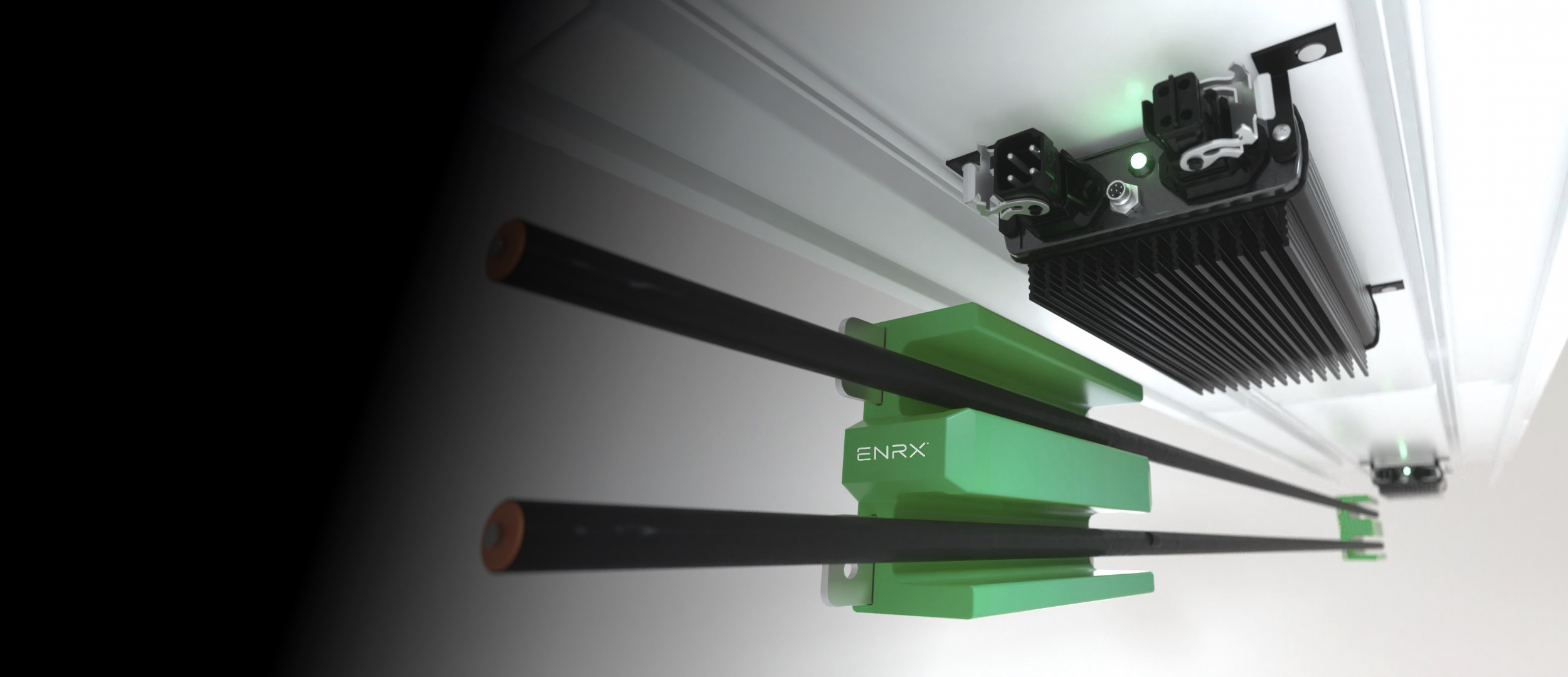 power rail
Contactless power supply 
Continuous powering of rail-mounted conveyor applications and transportation systems.
Introduction
Power Rail is our system family for contactless power supply to systems with rail-mounted vehicles. This type of power supply is made for high-speed traveling over long distances, free from emissions, and suitable for wet and damp environments as well as water applications. The 85 kHz version offers even higher system efficiencies, smaller application sizes and lower system weights.
Modular and suited for long-distance tracks
Unlimited movements and high traveling speeds
Withstands harsh and sensitive environments
Learn about how and where contactless power supply can be used
Projects
In worldwide operation since 1996 with more than 100.000 meters of continuously powered tracks in daily use. 
Walibi, Netherlands
Power Rail
180 m system with 10 vehicles, 4 kW each
Electrified monorail system to transport auto chassis
Mitsubishi, Australia
Power Rail and iDAT
7 track supplies, 30 kW, 500 m total path length, 20 vehicles with 1.5 kW
Electrified monorail system in final assembly line
KIA Motors, Slovak Republic
Power Rail and iDAT
6 individual installations, 1500 m in total path length, 97 vehicles, each with 750 W or 1500 W
Inclined elevators in construction 
Docklands, Germany
Power Rail
Two elevators, each 60 m each with 1 mobile unit, supplied with 8 kW
Hyundai Motors Manufacturing, Czech Republic
Power Rail
Electrification of push-plate lifting tables, two tracks, each 245 m, total 88 e-pickups 4 kW
Sorting facility in mail-order house
Carrefour, France
Power Rail
Track supply 10 kW, 160 m total path length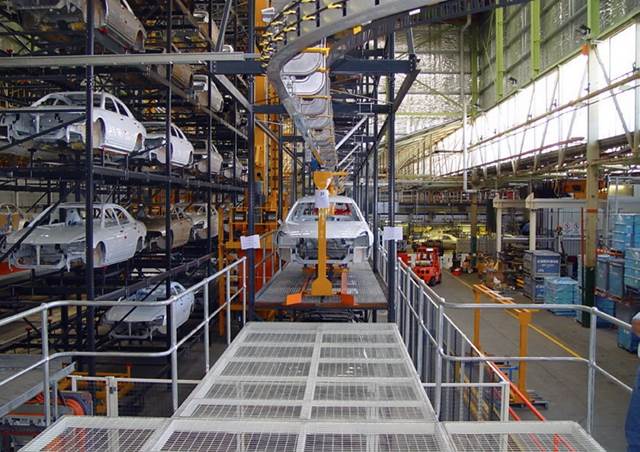 Stationary components
Track Supply Unit 20 kHz
Track Power Supply Unit 85 kHz
Capacitor Boxes
Litz Cable
Intelligent components for ease of installation
Mobile components
F-Pickup/Regulator 20 kHz
E-Pickup/Regulator 85 kHz
iDAT position measuring
ENRX Rail applications are in use in many amusement parks around the world.

The ENRX contactless energy transfer system is emission-free and resistant to contamination

The inductive power transfer systems (IPT) eliminate frequent maintenance and require no exposed electrical connections. IPT is a more efficient solution for power transfer, as it uses magnetic fields to transfer power, resulting in minimal energy loss.

With an inductive power supply, each trolley carries to travel at different speeds, controls, communications, and power electronics, allowing it to operate independently,

ENRX Inductive power supply is made for high speed traveling over long-distance, emission-free and resistant to harsh environments.