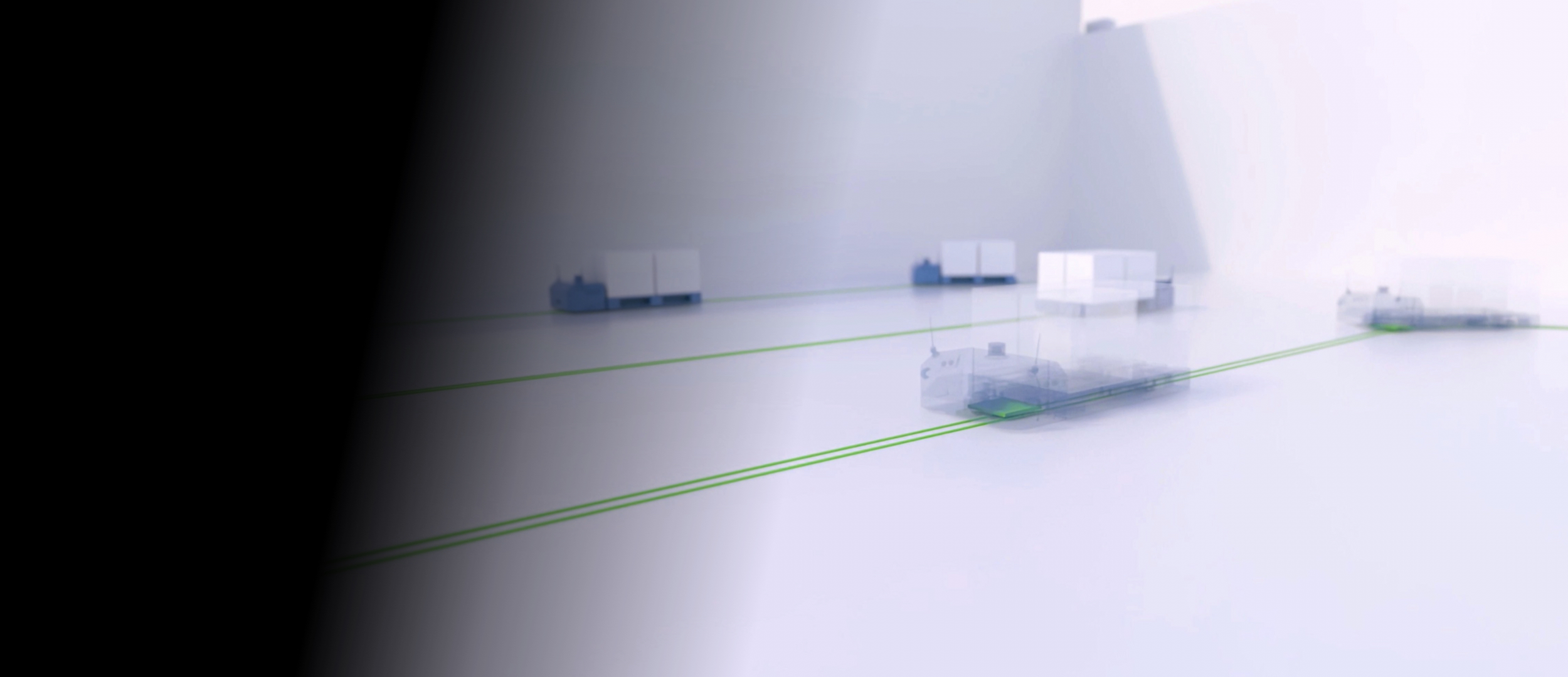 Power Floor: 
Contactless power supply 
Continuous powering of industrial floor surface conveyors for unrestricted mobility.
Introduction
Power Floor is our system family for contactless power supply to conveyors such as Automated Guided Vehicles (AGV), smart robots, tow vehicles and unit load carriers. All the cables are easily embedded in the floor and the loops also define the vehicle's traveling paths. The result is a level floor with no obstacles for people, that can operate nonstop, with minimal risk of maintenance and downtime.
Modular and suited for long-distance tracks
Unlimited movements and high traveling speeds
Withstands harsh and sensitive environments
Learn about how and where contactless power supply can be used
Projects
In worldwide operation since 1996 with more than 100.000 meters of continuously powered tracks in daily use.
Floor conveyors in assembly lines
Daimler AG, Germany
Power Floor and iDAT
3 track supplies, 35 kW, 220 m transit total path length, 35 vehicles, 2.2 kW
Floor conveyors in assembly lines
DAF, Netherlands
Power Floor and iDAT
3 installations with 30 kW track supply, each total path length 380 m, 50 vehicles, 1.8 kW each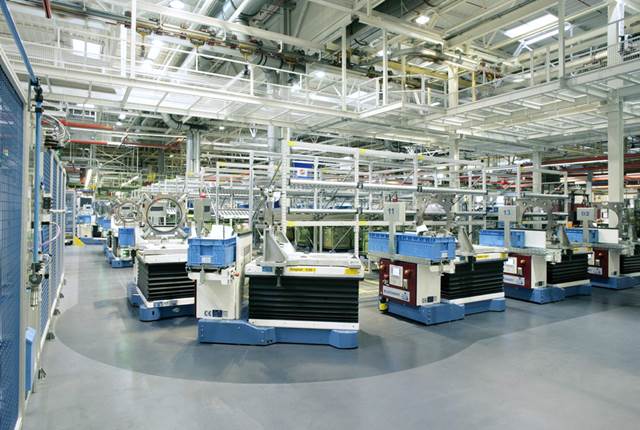 Stationary components
Charge Module 100 kW
Charge pads 100 kW
Ground Module 100 kW - 400-600 V
Monitoring unit
Cooling unit
Mobile components
2 x Pickup 50 kW
2 x Rectifier 50 kW
Remote Battery Charging Interface (RBCI)
Communication Module
AGVs can move freely across areas and through production facilities. The goal is to design a production and material flow on the hall floor that is obstacle-free for personnel and vehicles.

24/7 Operation - No Charging Stations required.

Battery-free AGVs are for assembly lines when a battery-powered AGV doesn't fulfill the task. For example, heavy or variable payload transport.

AGVs can operate lifts, rotating fixtures, and robots without charging with wireless inductive high power.

The ENRX Floor installation does not require rails or structural steel. It consists of two shallow channels in a flat concrete floor with an iron-free zone.

Other advantages include low noise levels, improved sustainability, a safer work environment, and improved operator access to the product.