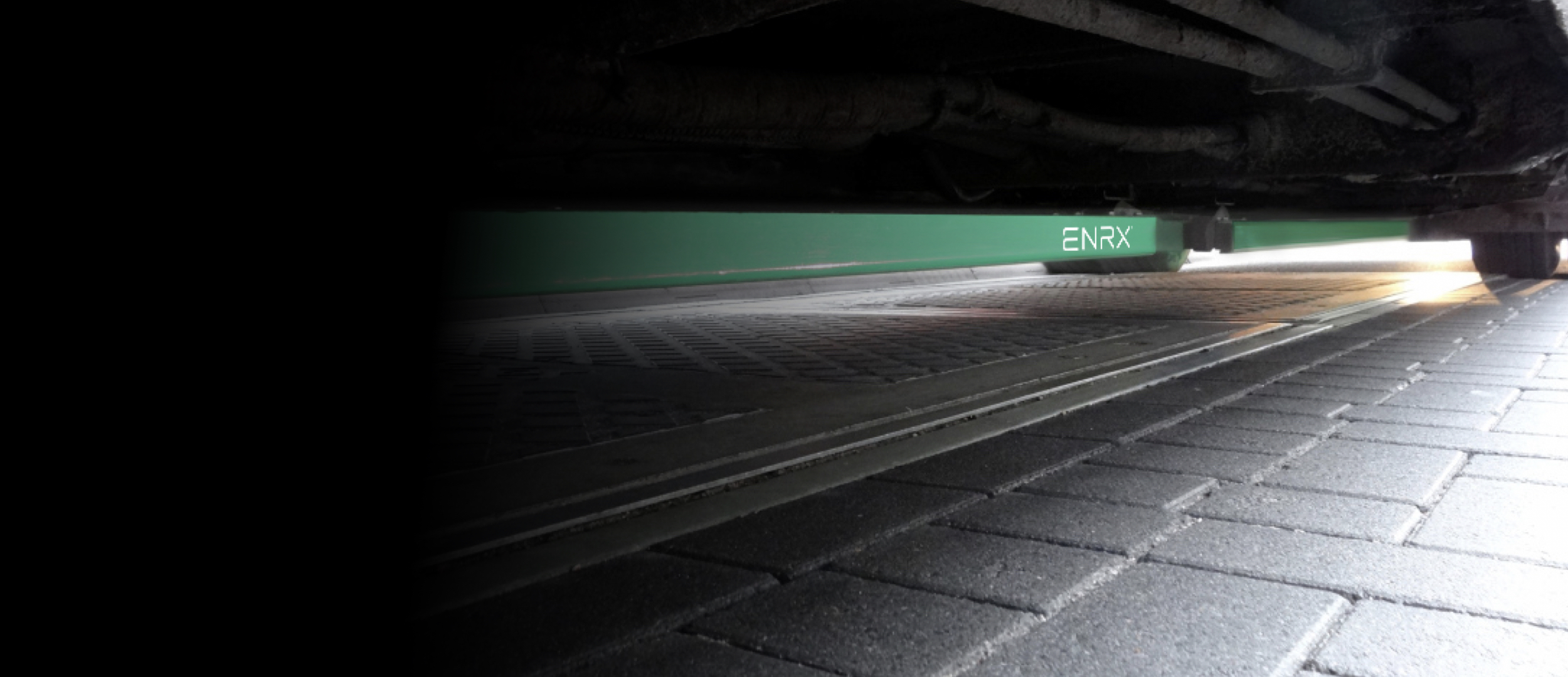 Charge heavy-duty
Inductive wireless charging 
Convenient, invisible, and reliable charging of buses, mining vehicles, trucks and vessels; suitable even in harsh environments and weather conditions. 
Introduction
Charge Heavy-Duty is our system family for inductive wireless charging. The products are easy to install and reliable even in the most adverse ground and weather conditions, including ice, sand and snow. Charging is fully automatic and hassle-free, requiring no specific qualifications or training. The absence of moving parts or exposed contacts ensure long-life operations.
Efficient charging for en-route or overnight applications
Smooth installation and minimal maintenance
No emissions, noise or cables and a clean streetscape
Learn about how and where inductive wireless charging can be used
ENRX has developed a fully automated wireless charging system for a smooth and safe energy transfer from shore to ship.

The ENRX charging system for buses solves the range and recharging constraints by combining opportunity charging with energy transfer at high power levels.

Trucks, buses, and cars can top up their battery during long-distance work cycles instead of driving to a specific charge station site.

In London, two-thirds of the bus fleet comprises double-deckers, and in 2016 ENRX delivered its 100 kW wireless charging solution to charge three hybrid double-decker buses on route 69.

The fast turnaround of ferries makes traditional shore power charging time-prohibitive, especially for single-person operations and even autonomous vessels.